Giving moms the knowledge and confidence to nourish their babies
3rd Monday of each month
NFLWC OB Lobby, 6-8 p.m.
(expectant mother + one guest)
Register by emailing: breastfeeding@nflwc.com
Libbie Stroud, LPN, IBCLC, CLC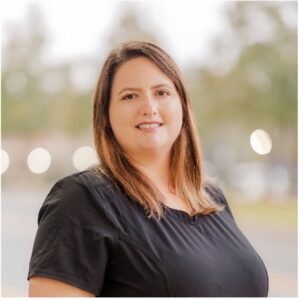 Libbie Stroud, LPN, IBCLC, CLC, grew up in Wakulla County, where she attended Wakulla High School. She received her license as a LPN at  Lively Technical School in 2005. She started her career in nursing at Tallahassee Memorial Healthcare, where she worked on the post-operative care unit. Libbie came to North Florida Women's Care in 2008 and began as Dr. Friall's provider nurse, until being promoted to the Obstetrical Clinical Supervisor in 2013. She now serves as the practice's Clinical Resource Coordinator. She earned her certification as an International Board Certified Lactation Counselor in 2021. Libbie and her husband, Dustin, have a son and a daughter.
How to Order Your Insurance-Covered Breast Pump